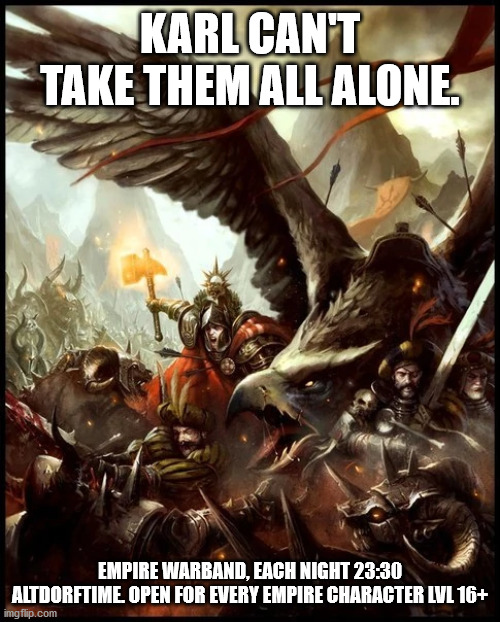 SIGMAR VULT!
We are running this week a EU late night Empire Group Warband through the zones.
Every Empire character lvl 16+ welcomed.
No Roleplay required.
The Macro we use while we charge in is:
/say Deus Sigmar!
And we talk while at in in the Bitterstone Discord.
Link here.
https://discord.gg/srRS6b2
Time:
We start around 23:30 Altdorftime.
https://www.timeanddate.de/stadt/info/schweiz/altdorf
This is a fun Group so no builds are enforced. And as most of us have their Kotbs in the Averland Greatswords a 2hander Kotbs is not only allowed but also encouraged.
So kill them all! Sigmar will sort out his own.