SEE LATEST POSTS FOR UP TO DATE INFORMATION.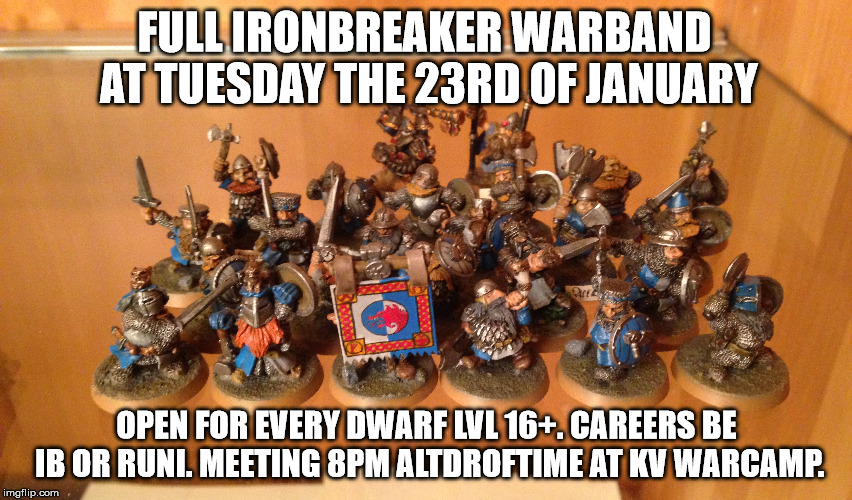 At Tuesday, 23rd of January we will form a combined Ironbreaker Runepriest Warband. This warband is open for every Dwarf lvl 16+ regardless of Guild membership or Alliance affiliation.
Well open for every Dwarf means you come with a Runepriest or Ironbreaker of course.
Every build will be accepted. DPS Runi, Deftard IB, DPS IB. Bring him to the warband and we will fight Destro headon.
If you come with an IB with a shield, please make sure to set appearance to this one.
UPDATE 15.01.2018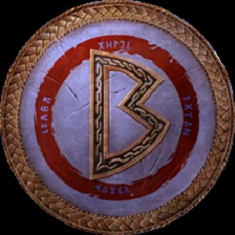 Shrouded Defender lvl 21 you can buy it at Badlands, Dwarf Chapter 10, Dwarf Merchant, 3 gold.
As you can see at lvl 29 you can buy it in Altdorf War Quarter at the RvR Vendor.
As it does look terrific if you have a full warband of Dwarfs, all with the same shield.
Ah yes, 'We' are in fact the 3rd Bitterstone Thunderers Dwarven guild and have made quite a lots of these themed Warbands in the past.
For better coordination you might join our voice Discord channel at that time. Talking is not required, but listening would be great to react to movement changes and tactical decissions like ability use, setups, potions and such.
https://discord.gg/srRS6b2
The Whole thing starts at 8pm
Altdorftime
and will last for two hours. Beer Break after the first hour.