Moderators: Developer, Management, Web Developer
Forum rules
READ THE STICKIED THREADS BEFORE YOU POST IN THIS SUBFORUM.

READ THEM THOROUGHLY.

The RoR staff do not apologize for flippant or otherwise objectionable responses made to posters who refused to read the stickies before they made a post. Save our time and yours by reading the stickies first.

Thank you.
Posts: 7
I dont remember this before but, the video options will no longer let me set the texture memory cache
---
Setting draw distance from video options to lowest did quite noticeable stutter reduction. Now forts are almost playable
---
i paste this config for nvidia inspector for AA.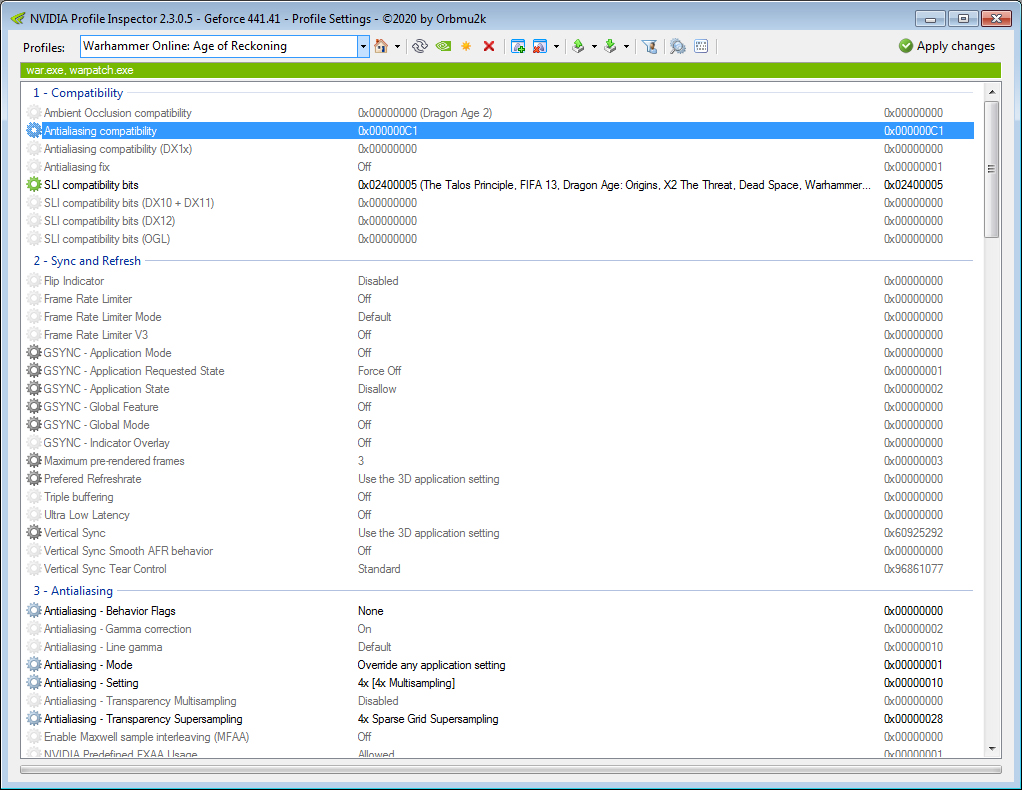 Perche choppa rr100 RIp
Dizparate squid rr100 Rip
Bayoneta vonsodomiten Dok
Diskete highdensity Magus
---
If during a long fight you experience a drop in game performance, but after your character dies, the game starts to work well even though the fight continues, change this:
esc>user settings>general>find: Show combat lighting on set for none. My game performance improved a lot.
---
If you use Windows 10 and Windows Defender, adding Warhammer Online as an Exclusion can increase performance.
Warhammer Online client creates a lot of cache files and if Windows defender is scanning them all the time that can impact your game performance.
You can follow the
tutorial on the Microsoft website.
to add the folder as an exclusion.
Alternatively, you can instead add the Process as an exclusion "WAR-64" or "WAR-32".
---
Who is online
Users browsing this forum: No registered users and 7 guests