Braindrainer

wrote:

↑

Thu Jan 21, 2021 11:24 am

Hi all, can you help me. i have the viny pack addon. and i want to get my action bars in blocks of 3 by 4 so it matches my raza naga set up. i've tried everything nothings working. i dont want nothing round the bars just plain blocks. Many thanks
Hey,
everything you need to alter rows and buttons are here: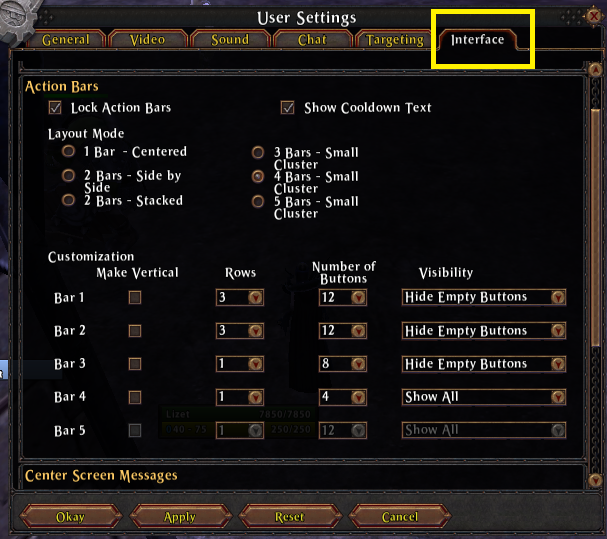 If you want to alter the layout of your actions bars itself. type "/tb"
But before you start to alter the action bars, enable hidebar.
How does it work? Just follow the link:
viewtopic.php?f=113&t=40739
you will find some other handy things around VinyUi