WARWARPANTS

wrote:

↑

Wed Oct 28, 2020 5:22 pm

how to enable nameplates?
Hey,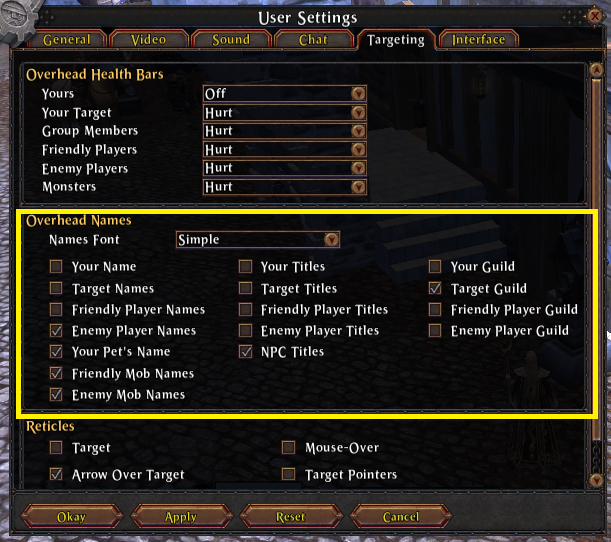 If it doesn't save your settings, make sure your RoR folder is completly uncheckd "Read-only".
...otherwise there is an UserSettings.XML to change settings, but this is an other chapter.
If you mean the overhead healthbars, that's effigy, they are only visible on target.