Fallenkezef

wrote:

↑

Wed Aug 15, 2018 1:49 am

Where can the Bitterstone shield be found? I picked up the RvR29 Echelon defender but the appearence is no12 not no18
Found one.
18.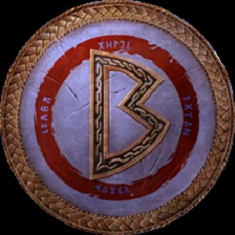 Doom-Caller Defender
Lvl. 25. Can be bought at Merchant at High Pass Empire Ch.12. Bitter Woods.
There are also several others of these shields. And it is the uniform shield for Bitterstone Ironbreakers.