Moderators: Developer, Management, Community Management
Will there be a timer/lock implemented anytime soon? /Advice is full of people trading Destro gear for Order gear and vice versa. The concept of a faction at all seems lofty without any weight behind it, "Oh orders winning now? well better go get that RR!"' you know?
[/img][/url]l]
---
Yep. Kinda dumb
"Chaos is a ladder. Many who try to climb it fail and never get to try again. The fall breaks them. And some are given a chance to climb, they cling to the real or the gods or love."

~~ GoT ~~
---
hello guys do anyone want to trade str cloak for intell cloak or str ring ?
---
Posts: 484
Contact:
A>L>P>H>A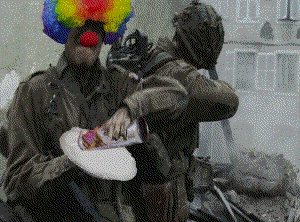 ---
Kaitanaroyr wrote:A>L>P>H>A
Ok and i get that but this cant be the excuse for unbalanced gameplay like 4 months at least into the project, this isnt a new problem.
[/img][/url]l]
---
Imbalanced game play? Because players are doing what everyone should do? Making chars on both sides.
You fear people log to the winner side? The other option is that they log off, when losing. All you can do is to give an incentive to play the underdog side. This is missing currently and solo play lacks rewards, because only the player with the killing blow gets XP/RP.
Dying is no option.
---
Even if the Factions are locked it doesn't matter because the people are just gonna make another account.
---
fix warbands, i dont see reason to join events that ather got rr and xp and i only feed order
---
lijebin1 wrote:hello guys do anyone want to trade str cloak for intell cloak or str ring ?
I have the Event Intell cloak, i will trade it with Toughness cloak. Pm me
"Wir Deutschen fürchten Gott, aber sonst nichts in der Welt ..."
"Und diese Gottesfurcht ist es schon, die uns den Frieden lieben und pflegen lässt."

Bismarck
---
Posts: 595
Destro and order are crosstrading or something? Or am I missing some point?
---