Moderators: Developer, Management, Web Developer
Hmmm... any reason you guys blatantly copy/pasted a popular Final Fantasy weapon here? Is it a placeholder?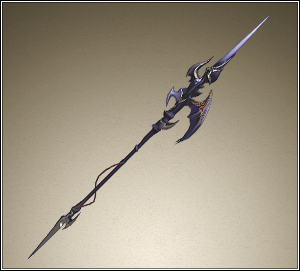 ---
Head Game Master
Posts: 6454
Contact:
Well I suppose we know where that artist got his inspiration from.
[email protected]
for exploits and cheaters.
grimnir.me
Some old WAR blog
---
Posts: 21
I just hope that those weapons are alpha phase appearance! Cause they are awful. They look like power ranger weapons. I d say they would fit better in WoW classic than RoR. Meanwhile i rly appreciate the effort, i m just hopping that this is just alpha appearance...
---
Posts: 323
Some people.

Nice job on the weapons. They aren't perfect but new content is appreciated and this was hard work.

Minor nitick about the Mara Invader Weapon: It's a little skinny/flimsy looking. I'd like to suggest widening the model to give it some width.
---
---
I never played FF (yes, shame on me), and you are absolutely right. Purpose never been to take others IP to put it in the game, so, this weapon gonna be reworked and replaced.
Thx for feedback.
ANY PROBLEM WITH STARTING THE GAME? CLICK HERE
---
And where to see stats and where is vendor?
---
Posts: 31
Contact:
Nice job guys.

I really love the rapier, but its gonna be change...#feelsbadman

Thank you very much for your time and effort.
---
I love the aesthethic and as a traditional sculptor I respect 3d work inmensely, great job keeping the weapons looking sharp and still fitting to the game.

May I suggest/request in the future to have a fluff item for orcs featuring miniature spikes on top of larger spikes? you can never have enough of those.
---
I appreciate the new weapon content, truly.

But...

Yesterday I picked up the new Fortress Great Sword for my SM and it looks like a meat-cleaver. Seriously, it is a one hand weapon and all the animations associated with using it are one hand driven and the Great-Sword looks like a cheap Master-Chef tool found second hand at Walmart.

Please advise if this was by intent, or somehow I picked-up a Choppa skin.

Thank you.

EDIT: I can post an image if you desire.
---
Who is online
Users browsing this forum: 414aelos and 35 guests