Search found 171 matches
by perche

Sat Jun 27, 2020 6:56 pm
Forum: Game support
Replies: 103
Views: 114814
i paste this config for nvidia inspector for AA.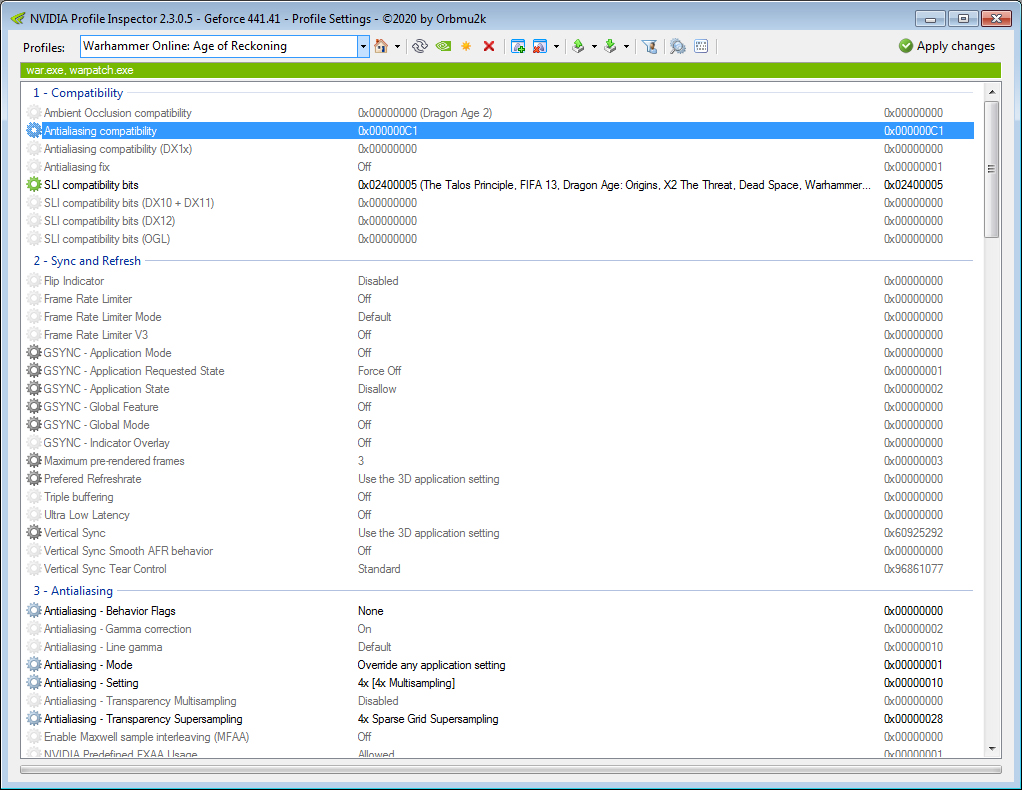 by perche

Sat Jun 27, 2020 6:32 pm
Forum: Technical support
Topic: Nvidia inspector
Replies: 3
Views: 711
Hi!! I read someb post talking about the Nvidia inspector, but i can't find any profile for the game. Any idea where can i find it? Thank you this work perfect in a gtx 1060 Dont forget add the executable war64.exe http://u.cubeupload.com/MrBonk/asdfase.jpg https://i.imgur.com/H5Lk9iR.jpg
by perche

Sat Jun 13, 2020 7:43 pm
Forum: Greenskins
Replies: 37
Views: 18921
where drop this shield?, any know it?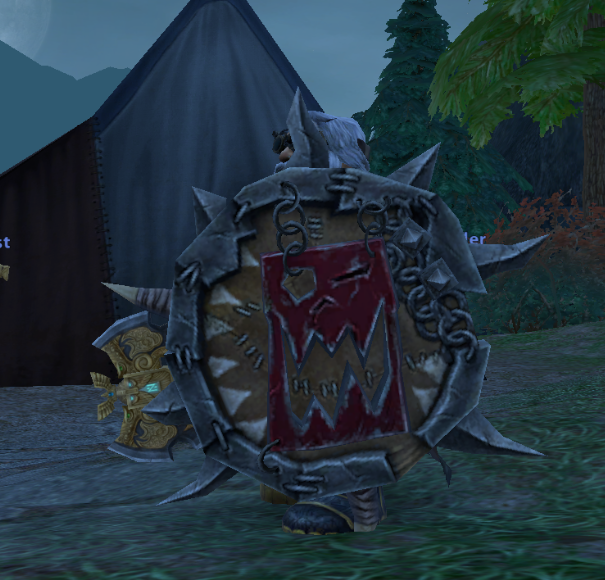 by perche

Fri Jun 05, 2020 11:29 am
Forum: Media
Replies: 16
Views: 3036
https://www.facebook.com/officialwarhammeronline/photos/?tab=album&album_id=10150253820352227 http://www.jkirtz.com/warhammer-online-gallery the epic t7 set, never released. no one from the development team ever tried to contact carrie gouskos and ask her if this content was made but not released t...
by perche

Sat May 16, 2020 2:07 pm
Forum: Dwarfs
Replies: 28
Views: 3712
Crits are already in the pipeline, if needed, but they will come with a normal patch. Engi/Magus otherwise are fine, we don't have any plans to change them in the near future. This whole parade of changes to Napalm/Mist were more around proc shenanigans, Dire Shielding, and Blasting Pots, not Engi/...
by perche

Tue May 12, 2020 7:51 pm
Forum: Dwarfs
Replies: 7
Views: 2079
I think they stopped using 2 pieces of jewels from those sets don't they both use slot 4 now? true, both share slot 4. In my case, I would like to keep the 7 piece bonus, another option is 7 warlord and 3 beastlord, cloak, jewel and pocket, the penalty is that the beastlord bonus is weapon skill. a...
by perche

Thu May 07, 2020 7:27 pm
Forum: Dwarfs
Replies: 7
Views: 2079
wraithghost

wrote:

↑

Sun May 03, 2020 8:05 pm

I have a had a better look I think 7 piece Warlord, 2 piece 6v6 or Vanq (belt + boots) and 3 piece genesis is the best u can get for offensive Grenade.
i like that setup, but i prefer 2 genesis 1 warlord jewel and another one sov or invader.
by perche

Sat May 02, 2020 11:05 pm
Forum: General Discussion
Replies: 51
Views: 6276
How hard is it to make 70+ reputation players drop invaders?
by perche

Thu Apr 30, 2020 11:57 am
Forum: Dwarfs
Replies: 7
Views: 2079
i like the setup of 7 warlord and 2 sov for bonus of bs or 7 warlord and 3 beastlord for bonus of ws.