Moderators: Developer, Management, Web Developer
Forum rules
READ THE STICKIED THREADS BEFORE YOU POST IN THIS SUBFORUM.

READ THEM THOROUGHLY.

The RoR staff do not apologize for flippant or otherwise objectionable responses made to posters who refused to read the stickies before they made a post. Save our time and yours by reading the stickies first.

Thank you.
as destruction were sieging reikland keep a huge train called Meleetrain spawned and messed it all up causing people to DC
---
NO, this train is a pain!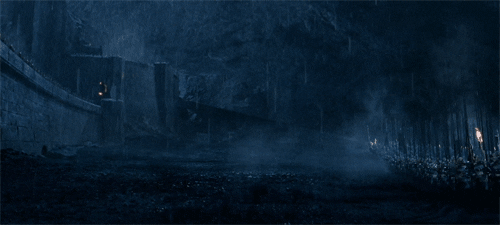 ---
That was just terrible act. Couldnt see ****, gm running around visible and immortal distracting with massive effin train spinning and rotating all over your screeb while we were sieging and almost had bottomfloor. The timing couldnt haven been worse.

I like silly things but that was worse timing ever.

But hey, happy bday I guess.
---
Yah, GM (Secrets) basically didn't want destro to win.
---
Alas naming and shaming stops me using the name but devs playing and using gm abilities is wrong.
Fine when he spawned the train during a duel event but to lag bomb a siege of 400-400 at least with a train is wrong.
Additionally he has used gm powers to kill players in city as they got punted to unreachable spot. Devs should not be playing and do actions that help them selves , conflict of interest is too obvious to say it's not abuse
---
Well that's one way to completely destroy your own integrity as a GM.
Bashgutz RR82 Borc
Vaseryn RR61 SM
Krantz RR82 Knight
Corvinus RR70 Chosen
Mormonty RR64 IB
Starkus RR68 BG
Snaptz RR83 SH
Plagueis RR81 Magus
Alec RR75 Engie
Sourgazt RR60 Shaman
Kreaver RR78 Marauder
Dugald RR70 Slayer
---
200 destro log off after that.....no comment
Lave - choosen
Lavelea - we
---
GM Order bias. We should all play Order and just do pve content
---
Do GM's even care about other GM's acting irresponsible with their powers? this is the fourth incident im aware of in the last few weeks and im going by that track record there could be numerous instances i am not privy too

please don't let history repeat itself and spiral into drama fest of the past where abuse was even worse and the cause for alot of toxicity...

Trust, respect, should be a two way street... but actions like this really devalue's that and shows contempt you hold your playerbase in, especially EU playerbase...

Its not like this is the first time there's been train spam in reikland either.

Some people like Lutz have been leading for over 7 hours, they fought hard to take CW and get momentum... these action kill momentum (see the drop of 250 destro players shortly after) and leaves bad taste in your playerbase.

If player steps out of line, they get the hammer... if someone in power steps out of line... its just a joke bro? The campaign is serious or not? can we expect more jokes and trolling of order if they are close to pushing?

You making EU playerbase feel like third class citizens in this game.
Wamizzle Guild Leader [TUP]
Wamizzle Guild Leader [The Unlikely Plan]
---
Funny when GMs who play destro abuse their powers and yet not a peep from you folks. Hmmmm

However, the train was in poor taste.
---
Who is online
Users browsing this forum: AxelF and 8 guests