jkelly4590

wrote:

↑

Wed Nov 18, 2020 2:10 am

How do you move bar that is normally on the bottom of the screen? I have it loaded on an alt, and it's actually on the top, but I would like it on the bottom.
Hey,
I guess you mean the Warboard AddOn?!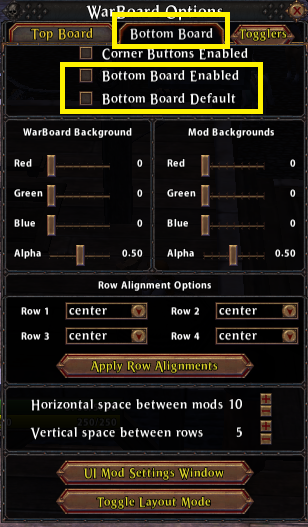 open the "bottom board" tab and check these two boxes first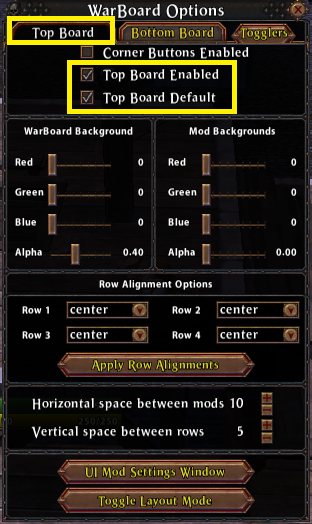 then open the "top board" tab and uncheck these two boxes