Moderators: Developer, Management, Web Developer
Awesome work, keep going !
Yacoux - AM
Yacou - WH
Yacouz - BW
Krakra - SH
Yakou - DoK
Yacouw - BO
---
Get hyped!
Pächter des Wahnsinns
Gangan - SH 50+ Blumnmoscha - BO 63
Scophis - Zealot 61 Drengur - WP 64
Iznogoud - Sham 40+ Bixo - Engie 50+
Apogemoth - Magus 40+
originating from Drakenwald
---
Former Staff
Posts: 2019
Skullgrin

wrote:

↑

Mon Feb 11, 2019 5:53 pm

Looks nice! Does this mean that some day the glitchy texture on the ramp that approaches Doomstriker Vein in Thunder Mountain might one day be fixed? I've always found it disconcerting when you ride across it and for a second or two it looks like you are going to fall through the world...
thats no texture issue. the client does not display things that are outside your viewing field so it can save on resources. sadly it has some issues doing it correctly at this particular spot. thats my best guess but it might aswell be a different issue
---
This issue is different and we rencentky discovered how to fix it
---
Can't wait to find out what person or thing this mechanic is.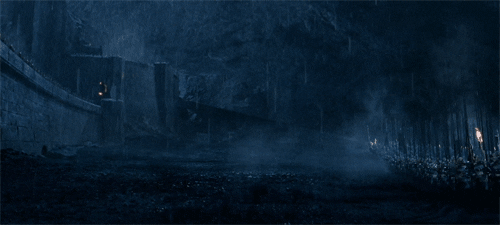 addons :
https://1drv.ms/u/s!AlWU8e7V8SIugtN5NhT8DEKCgJyaNQ
---
Posts: 497
Those retextures look great! Makes one realize how little effort/how rushed the non-human endgame regions were at release.

I'm not sure how Karak Kadrin ended up next to Karaz a Karak geographically speaking but its only proper that they both have snowy maps by Grimnir!
Brynnoth Goldenbeard (40/74) (IB) -- Rundin Fireheart (40/50) (RP) -- Ungrinn (40/35) (Engi)-- Bramm Bloodaxe (40/77) (Slayer) and a few Empire characters here or there, maybe even an elf.
---
Technically Karaz a Karak is between mount gunbad and Barak varr , at the south of karak kadrin
---
Cool, always good to know that progress is being made to fix things that have been wonky ever since the game was originally released.
After looking at the progress that has been made fixing up the fortresses, I can't help but wonder and hope that you guys are also working on the two incomplete cities that are in the client. And if you are, would love to see a Dev diary on the work in progress even if it is mostly incomplete. It is the process itself that fascinates me, you guys need someone to document big changes like these with videos and and breakdowns of the changes made, just to get the playerbase hyped up over upcoming content.
In any case, great work, and I look forward to all the future holds!
Edit: I just noticed there are several videos up now on the RoR youtube page showing off the fortresses. Exactly the type of thing I was hoping for. Woot!
Last edited by
Skullgrin
on Tue Feb 12, 2019 5:49 pm, edited 1 time in total.
Thargrimm - Chosen 40/86
Thargimmm - Ironbreaker 40/70
---
That's something you should talk with Yaliskah.
---