Moderators: Developer, Management, Web Developer
---
Posts: 57
You don't think that the GM's are busy enough already? How about bringing it back for one day only, 1'st of april might be a good fit.
Last edited by
CoffeeForAll
on Wed Jun 19, 2019 10:57 pm, edited 1 time in total.
---
How about a x-realm channel ? off by default so people are not exposed to cancer
make it /10 , /x, or /salt
---
Pls... I just got over the "Dwarves of Ekrund" spam.


No just joking. Id love xrealm chat even fkr a day. I miss talking to some enemies and get hatespeech from others.
---
I'm totally disagree. If this proposal would be considered seriously, then make a wide voting please.
Eversong
---
Posts: 6509
It didn't fail; it just didn't work on a server with an abundance of carebear Sensitive Sarahs who couldn't figure out how the /ignore function works.
Jog on with the 'can't trust!' xD
---
This function was disabled purely for staff convenience - they made that pretty clear at the time. Only a small number of players were negatively affected by the cross-realm chat, at least judging from the player reactions at the time since most people who commented were protesting against having it removed. Their server, their rules though, and it's understandable that they don't want to have to deal with toxic situations like that.
I admit I do miss the cross-realm chat as I recall a lot of friendly banter and nothing too hostile. But maybe I just wasn't good enough in PvP to trigger people into verbal abuse.
---
Bring it back.

It enabled for players to talk to each other whatever the side you are in. Chatting with someone about how he played well and getting insights were golden.

And if sensitive carebears have issues with any kind of chat, as has been said, there's the /ignore function.

This is MMORPG (Massively-Multiplayer Online Role-Playing Game),
Not a MSORPG (Massively-Solo Online Role-Playing Game) - aka, i don't want anyone to pm me, or comment my skill level out of the sudden or i'll cry.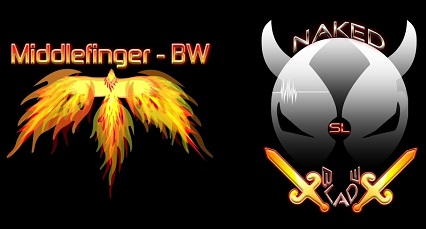 ---
I liked the x-realm chat, never experienced something bad about it but got to know a few ppl from the other side.
knacks rr76 dps am hey thats me! :=)
*if you bring the stream, i bring the sniper*
the laughing elf!! /laugh
---
I miss the "reported for hacking"-msgs followed by /ignore, before you can respond.
Dying is no option.
---